As a systems integrator, we provide autonomous driving and advanced driving support systems, such as sensing technologies that recognize the surrounding environment, and electronic controls that instantly respond and accurately control the vehicle to improve safety and security while reducing traffic accidents. Our connected technologies provide solutions for comfortable and autonomous driving creating new value by connecting cars and society.
Autonomous Driving / Advanced Driver Assistance Systems, Connected Technologies
Stereo Camera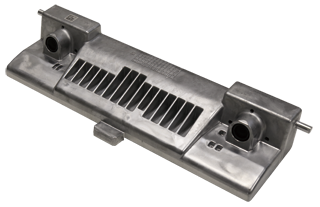 Stereo camera is a 3D external recognition sensor that instantly detects the size, position and speed of multiple 3D objects through stereoscopic processing of left and right images. It is able to accurately detect differences between lanes such as white lines and yellow lines, falling objects, and uneven road surfaces. It is a key device for advanced driver support systems, and contribute to braking that mitigates collision damage and enhances distance control.
Millimeter Wave Radar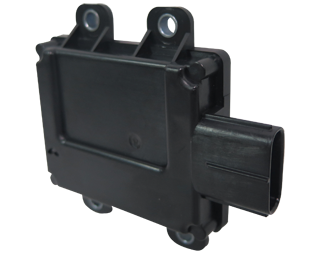 Millimeter wave radar is a sensor that detects the distance, direction, and speed of an object by radiating millimeter-wave electromagnetic waves to the surrounding area and receiving the waves reflected from the surrounding object and processing the signals.
The results can be used to alert drivers of the possibility of collision with surrounding objects. Combined with the stereo camera, this system contributes to the ongoing development of advanced driving support.
ADAS Control Unit (ADAS ECU)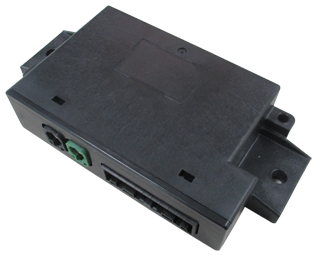 The Advanced Driver Assistance System (ADAS) control unit, equipped with a high-performance CPU and numerous communication interfaces such as CAN, LIN, and Ethernet, can simultaneously process information and control algorithms from vehicle sensors and cameras. As an independent unit, it facilitates the expansion and adoption of driver assistance and preventive safety functions.
ADAS:Advanced Driver Assistance sysytems
ECU: Electronic Control Unit
AD Control Unit (AD ECU)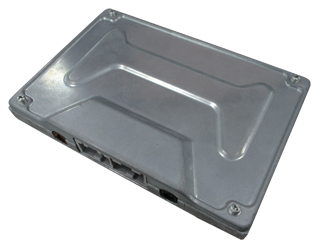 In addition to the control CPU used in ADAS-ECU, AD ECU is equipped with a high-performance CPU for processing large amounts of data for image processing and various communication processes, allowing signal processing from vehicle sensors, data fusion, and control algorithms to be processed by this component alone.
CAN, Ethernet, and LIN communication ports are available for information input/output and interactive control with other components.
AD: Autonomous Driving
ECU: Electronic Control Unit
Central Gateway (CGW)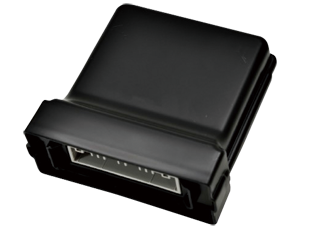 Installing a gateway unit makes it possible to manage and streamline vehicle networks. The ability to link with external networks also enables emergency support and operation via smartphone. A sixteen-channel CAN communications (the most channels globally) enable linkage with a wide variety of electronic devices and is compatible with both external signals (telecom services and other outside signals) and internal signals (conventional onboard LAN networks). The screw-free housing structure results in a smaller, lighter unit, while advances in manufacturing have reduced costs.
Map Positioning Unit (MPU)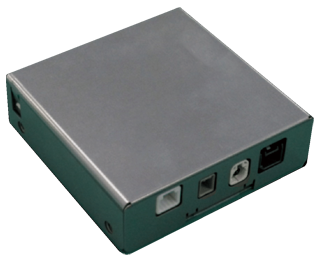 The map position unit generates information around the vehicle based on the vehicle's position. The data is supplied by satellite positioning, inertial navigation, and others to provide highly accurate lane-level navigation for automatic driving ECU and ADAS ECU to support integrated vehicle control. In addition, OTA (Over The Air) enables wireless, automated map updating.
OTA Control Unit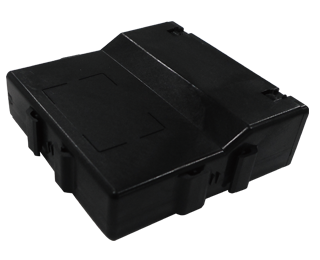 The OTA control unit updates the vehicle through wireless network communication. In addition to a recovery function to ensure reliable software updates, the software is encrypted and signature-verified to reduce security risks such as leaks and unauthorized rewriting, thus ensuring a highly reliable update process.
Over-the Air (OTA) Technology to Update Control Software
As vehicles increasingly adopt electronics, the volume and importance of software is increasing. Vehicle control software must be updated even after the vehicle has been purchased with important updates that include security-related software, as well as new functionality such as linking to connected infrastructure. The Hitachi Group continues to develop technologies for wireless OTA updates of vehicle control software and provide system solutions ranging from OTA center distribution to CGWs (Central Gateway) and control ECUs installed in automobiles.
Key Technology Development
Differential update technology to reduce software writing and updating time
Flexible update control technology applied to various vehicle models and ECUs
Secure delivery technology safeguarding security between the OTA center and vehicles
Update error recovery technology that accommodates various ECU's characteristics and cost requirements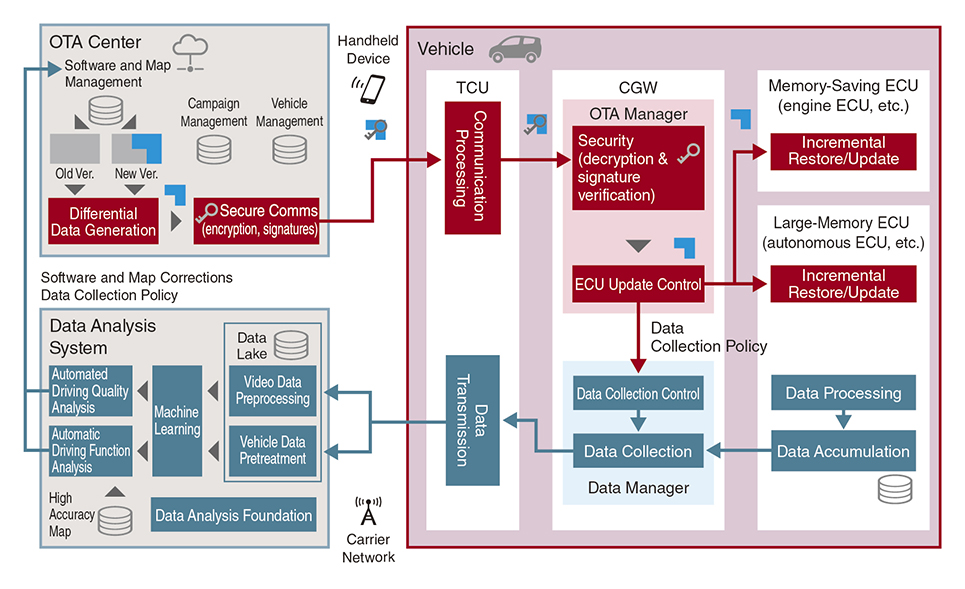 OTA:Over the Air
CGW:Central Gateway
ECU:Electronic Control Unit
IVI:In-Vehicle Infotainment
TCU:Telematics Control Unit
The Bluetooth® word mark is a registered trademark owned by the Bluetooth®
Wi-Fi® is a registered trademark of the Wi-® Alliance