We will contribute to the realization of a
sustainable society in harmony with environment.
As a leading provider of mobility solutions to the automobile and motorcycle industries, it is our mission to contribute to the realization of a sustainable, decarbonized society. We will continue to grow the number of our products that help reduce environmental impact, promote energy conservation and the use of renewable energy.
Initiatives for achieving a decarbonized society
Targets by 2030
Achieve carbon neutrality in production lines
Reduce CO2 emissions through advanced
technologies
Carbon Neutrality in Factories
Improve production efficiency, including optimization of manufacturing sites
Retrofit and renew equipment for energy savings
Reduction of CO2 through the use of renewable energy and LED lighting
Solar Power Facilities for Manufacturing Sites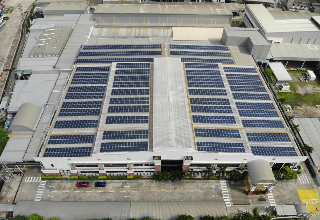 Chonburi, Thailand
LED lighting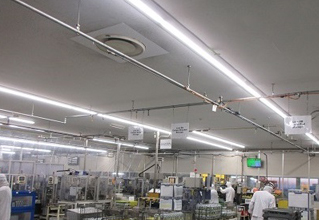 Tomi, Japan
Reduction of CO2 Emissions Through Advanced Mobility Technology
Provide highly efficient electrification components
Contribute to improved fuel economy

Engine management technology
Fuel economy improvement through AD/ADAS
Weight reduction of chassis components


Motors

Inverters
Mitigating Global Climate Change and Sustainable Resource use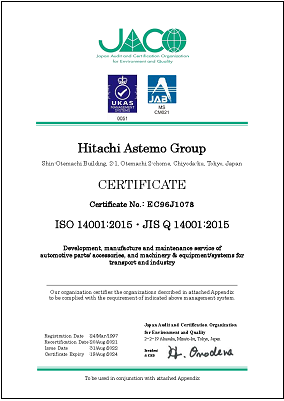 ISO14001 certification (Japan)
We recognize that our business activities and the products and services provided by us are deeply related to the Earth, and we will actively work towards protecting the environment.
Our company reuses or recycles the waste products produced in our global manufacturing processes. In addition, we also achieved net zero emissions at each site.