We develop the core technologies and advanced technologies that will define the future of mobility and contribute to realizing a sustainable society.
Autonomous Driving
Sensing Technology Leading Evolution of Autonomous Driving and Advanced Driver Assistance Systems
To evolve autonomous driving and driving assistance functions, it is important to develop technologies for external sensing that recognize the driving environment. To provide reliable sensing of complex driving environments including the public roads, we are developing advanced technology that achieves both safety and security. This includes a stereo camera with a three-dimensional awareness of the driving environment, a sensor fusion function that stably detects an object in multiple sensors, and technology for in-vehicle equipment that incorporates AI for the massive amount of calculations required.
The measurement principle of stereo camera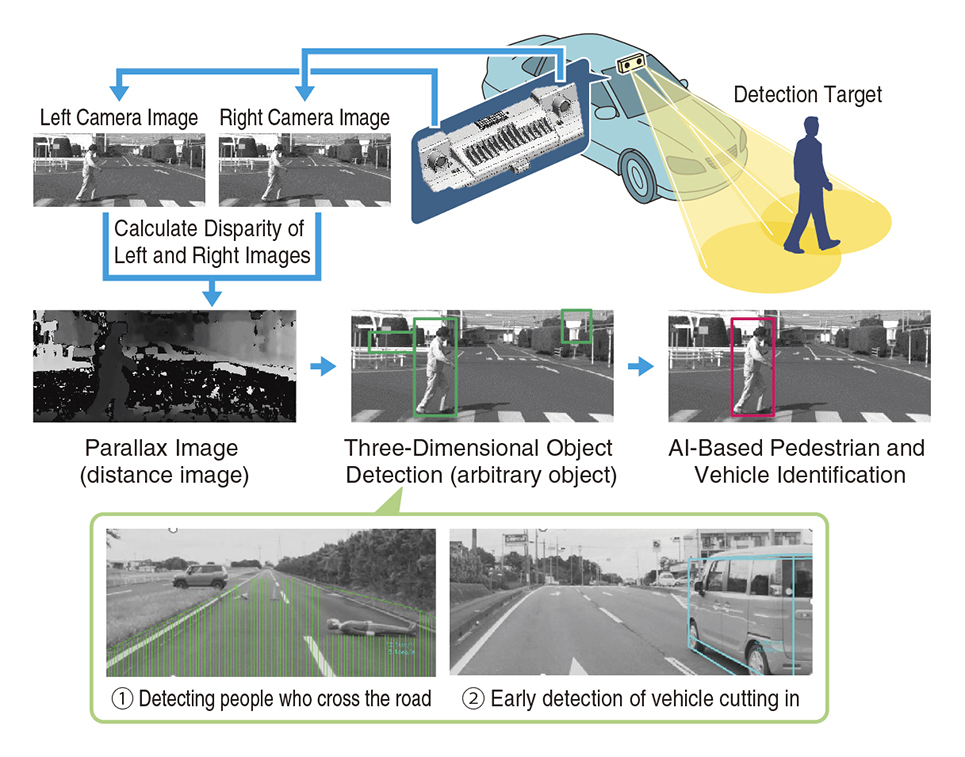 Two cameras placed side-by-side generate a parallax image from the disparity of the two images. The system then detects the stereoscopic object (① and ②) of the arbitrary shape. Objects are identified through AI technology.
Vehicle Electronic Control Unit for Autonomous Driving Provides Both Safety and Comfort
We are developing automotive units for autonomous driving and connected cars that provide safety and comfort. The central gateway enables feature upgrades through the control software update function, which is connected to the communications center. It's also equipped with information security functions to protect vehicles from threats inside and outside the vehicle. The autonomous driving control unit, which is equipped with two CPUs for recognition and vehicle control, achieves high-precision vehicle integration control, with both safety and high-speed arithmetic performance conforming to ASIL-D functional safety standards.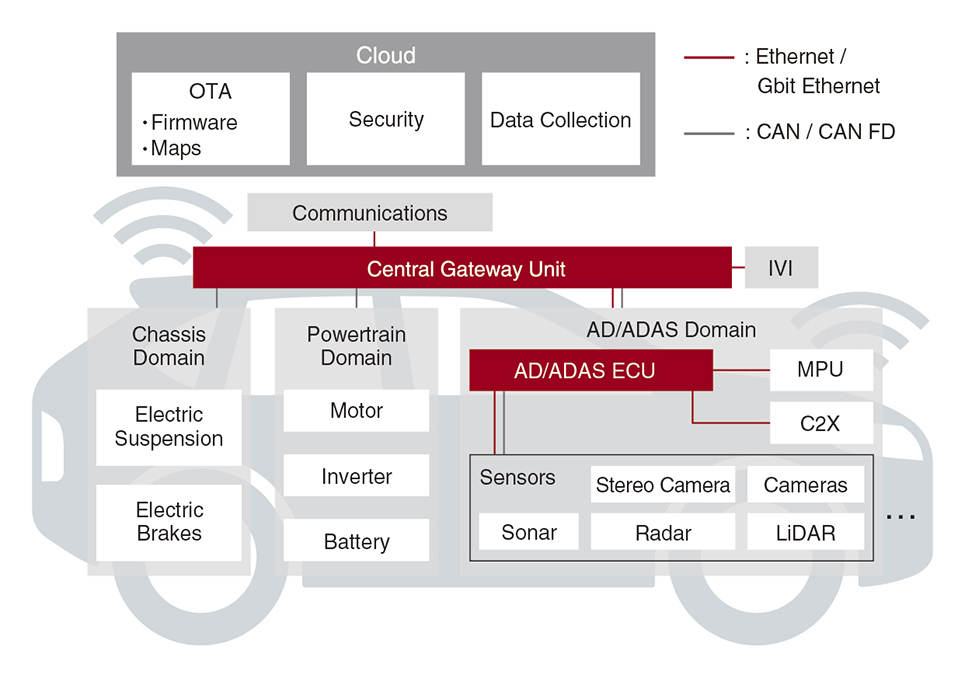 ASIL: Automotive Safety Integrity Level
C2X: Car-to-X
CAN: Controller Area Network
CAN FD: CAN with Flexible Data Rate
LiDAR: Light Detection and Ranging
Ethernet is a registered trademark of the Fujifilm Business Innovation Corporation.
xEV, Engine Systems
Compact and High-Power Electric Powertrain Components
We develop small and high-power electric powertrain components to meet the diverse needs of electric vehicles. We realized a small inverter by implementing a double-sided, direct water cooling system that efficiently cools the power module. A 800V system is also available to reduce charging time. For motors, we are developing technology to reduce the size while maintaining output by improving vibration reduction control technology and the maximum rotational speed.
Inverter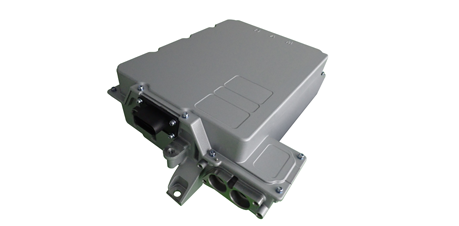 Power module with heat dissipation fins on both sides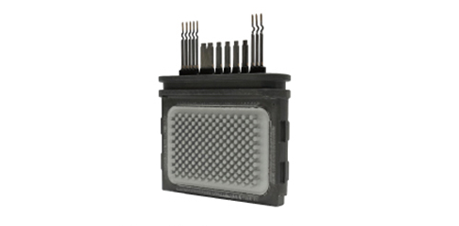 Motor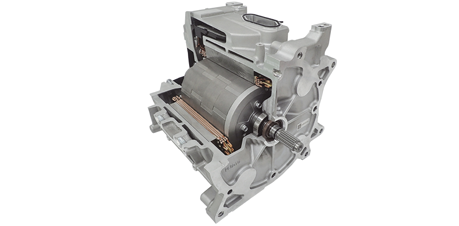 Motor vibration reduction control Technology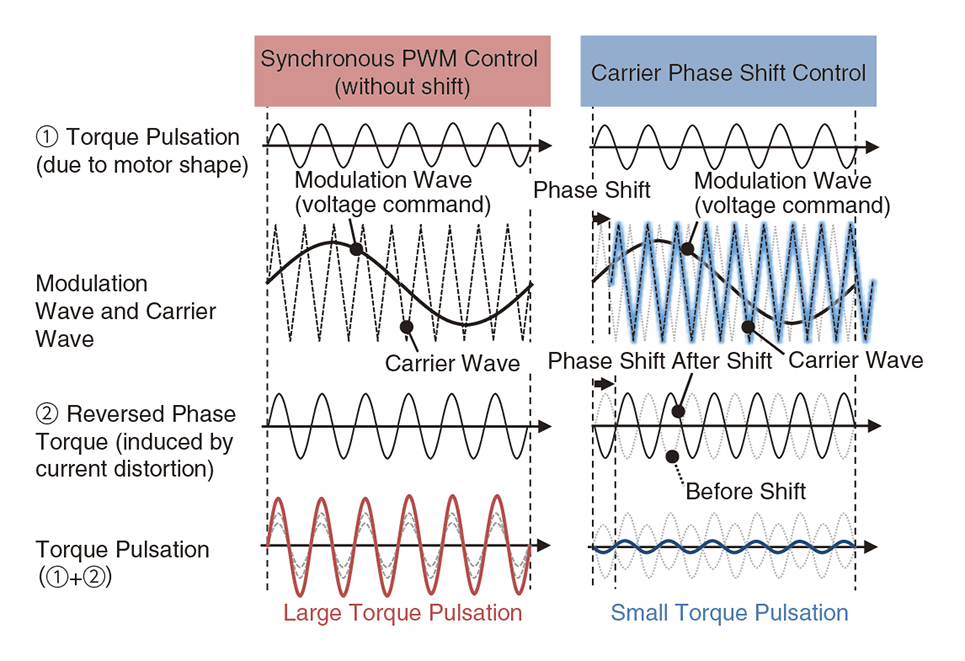 The torque pulsation caused by the motor shape (①) can be canceled by the reversed phase torque from the current distortion (②).
In-Wheel Type Direct-Drive System for EVs (Co-Developed with Hitachi, Ltd.)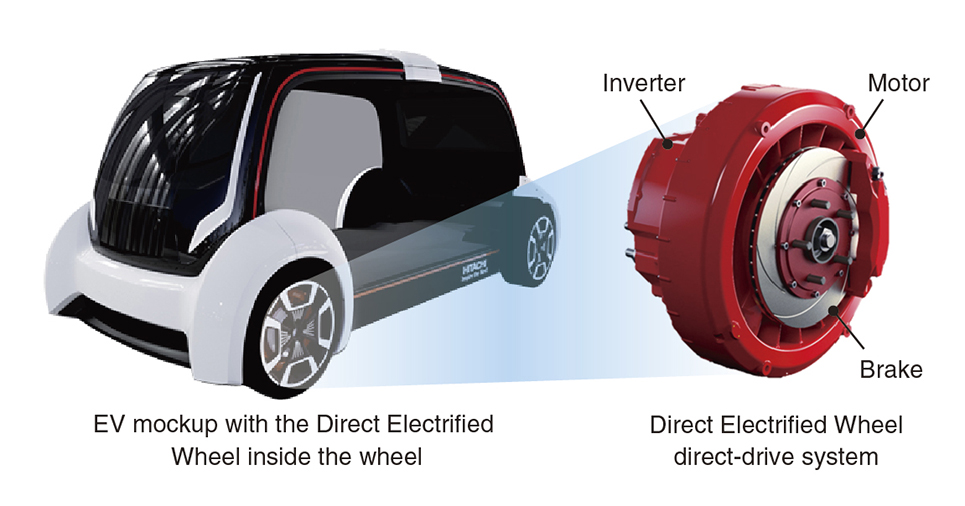 With EVs becoming more mainstream as society shifts towards de-carbonization, we have developed with Hitachi, Ltd. a small and lightweight direct-drive system for EVs. To address the weight issue inherent to in-wheel solutions, we achieved top-class power density by lightening the motor. In addition, even with a combined inverter and braking configuration, our in-wheel system doesn't require significant changes to existing components such as the suspension. Through our ongoing research towards making this a production reality, we will contribute to realizing an in-wheel EV that enables for greater interior room and battery space.
Advanced Chassis
Integrated Vehicle Control for Safe and Comfortable Driving
The chassis/powertrain devices that produce the fundamental vehicle movements of running, turning, and stopping play an important role in improving vehicle safety, especially with the continual progression towards electrification and autonomous driving. We integrated the control of these devices, controlling the rate of acceleration/deceleration through dynamics planning while detecting the optimal driving path. Whether the car is starting, stopping, or passing a car on the highway, the technology we're developing provides safety, comfort and peace of mind through its smoothness and balanced control.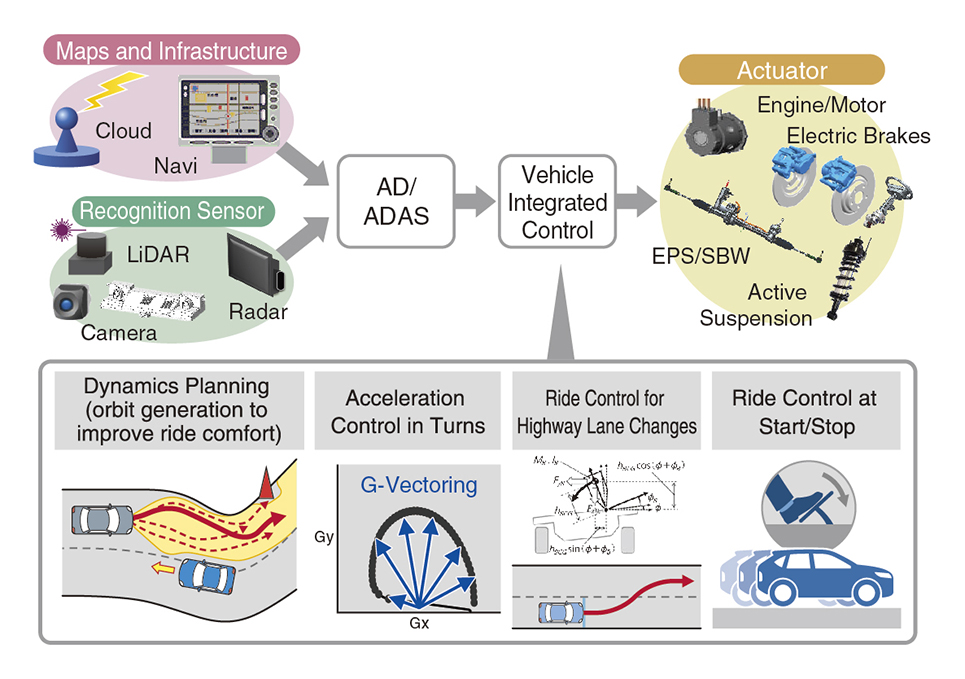 AD:Autonomous Driving
ADAS:Advanced Driver Assistance Systems
EPS:Electric Power Steering
LiDAR: Light Detection and Ranging
SBW: Steer-by-wire
Next Generation Motorcycle
Electric-Controlled Braking System for Motorcycles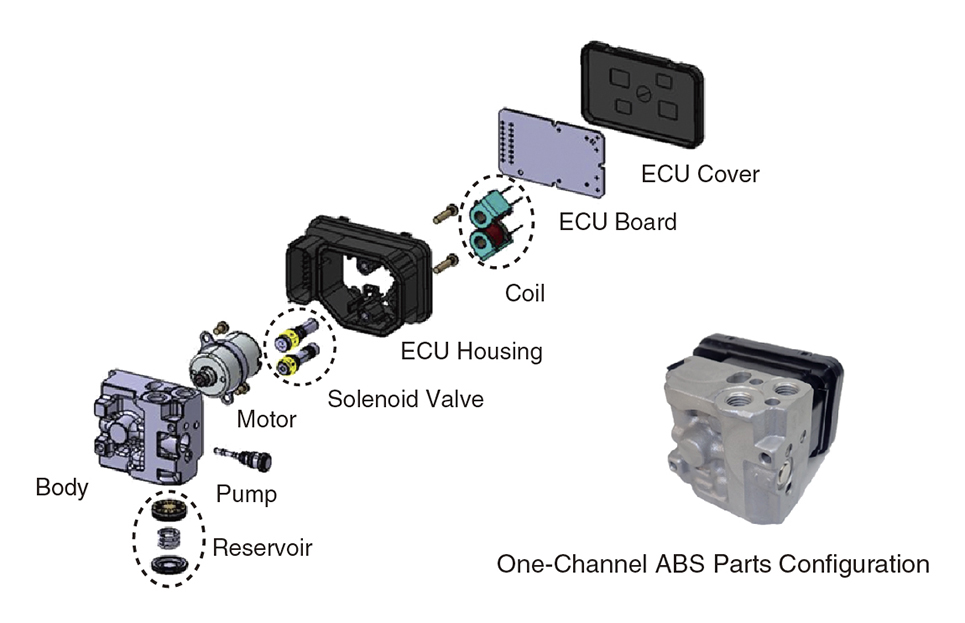 ABS:Anti-lock Brake System
The ABS system—which is an electric control braking system for motorcycles—is based on our four-wheeled vehicle technology. By greatly reducing weight and volume, we enhance its application potential, and it is combined with a control system optimized to the motion characteristics of two-wheeled vehicles. To elevate the safety of motorcycles, we have developed a one-channel system for smaller motorcycles that controls the front wheels, in addition to the two-channel system for large motorcycles that control both the front and rear wheels.
Demonstration Tests for a Variety of Driving Environments
Through rigorous testing at our facilities, we aim to raise the bar on the responsiveness of road-going cars while advancing system development, and meet the diversified market needs through reliable products and systems.
Our main facilities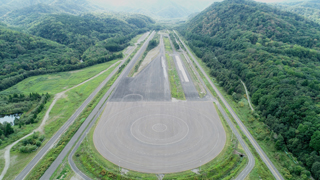 Tokachi (Hokkaido)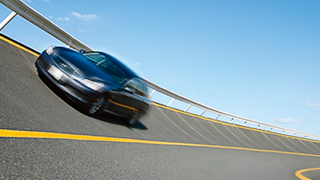 Sawa (Ibaraki)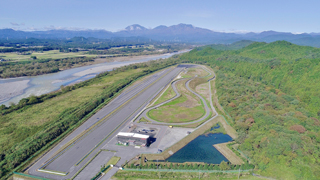 Shioya (Tochigi)