Power Products
Electronic Control Unit for Outboard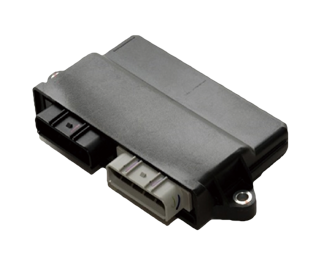 This ECU is used to control the engine. The ECU detects the throttle operation of the vessel operator, the temperature, the air pressure, and other environmental conditions and then issues commands regarding airflow as well as fuel injection amount, spark timing and so on to various devices, so that the engine operates in the optimum state. Conforms to NMEA 2000 (National Marine Electronics Association). Only the finest components are used in us general-purpose ECUs, which gives them superior durability.
Single Cylinder Power Tilt and Trim for Outboard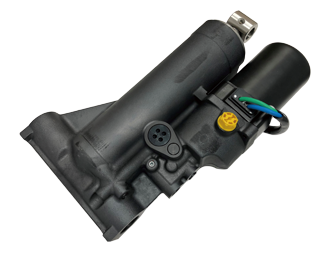 [Mounting clas]
for mid-sized and large-sized outboard engines 100 to 150 PS
[Characteristics]
By adopting a large motor, the single cylinder structure covers 150PS.
The latest silent technology contributes to improved merchantability.
Double Action Power Tilt and Trim for Outboard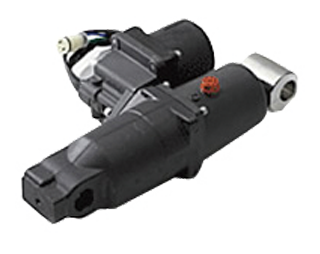 [Mounting clas]
for mid-sized outboard engines 30 to 130 PS
[Characteristics]
By using a double action cylinder, achieving weight reductions of 30% or more compared with traditional products while maintaining the trim and tilt functions with just one cylinder.
Integrated Power Tilt and Trim for Outboard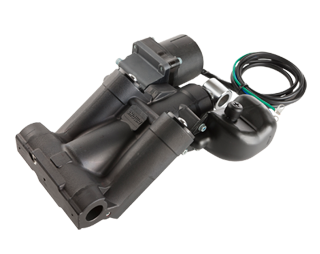 [Mounting class]
for large-sized outboard engines 130 to 250 PS
[Characteristics]
Trim and tilt integrated casting structure. The three cylinders share the load of tilt and trim respectively, which enables the use of large outboard motors despite its small size and light weight.
Electronic Motor-driven Carburetor for Power Products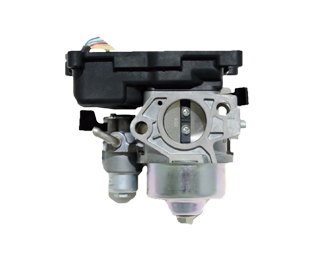 This model of carburetor is driven by an electric motor to supply the exact fuel-air ratio as required by the engine to the cylinders. The product includes an auto-choke mechanism that eliminates the need for choke operation between engine startup and warm-up.
Electronic Control Throttle Body for Power Products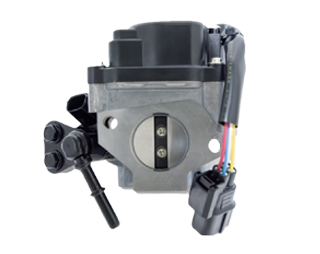 The electronic motor calculates optimum throttle opening based on operating conditions. These instructions are then sent to the motor, which opens or closes the throttle valve in order to supply the right amount of air to the engine. This unit is electronically-controlled for optimum valve operation, which in turn helps improve fuel efficiency and reduce environmental impact (conforming to emissions regulations).
O-rings Containing Carbon Nanotubes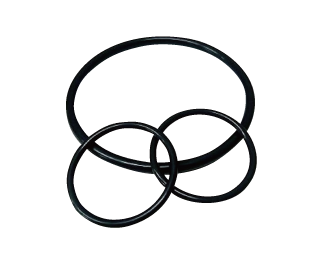 It is a high performance rubber sealing material containing carbon nanotubes, which is resistant to heat, pressure and abrasion. It is used in the field of oil and natural gas development.
Railcar Components / Industrial Equipment
Vertical Damper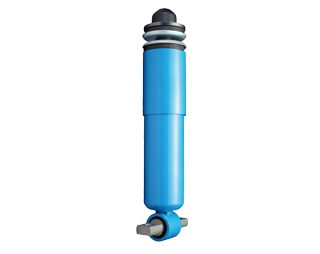 The vertical damper is mounted vertically in primary (axle box suspension) and secondary (car body suspension) systems to absorb vertical vibration generated from conditions such as sinuosity of the track.
Horizontal Damper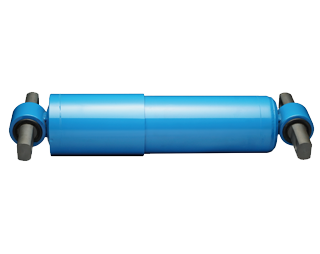 The horizontal damper is mounted laterally in secondary systems (between bogle and car body) to absorb the relative vibrations of each.
Yaw Damper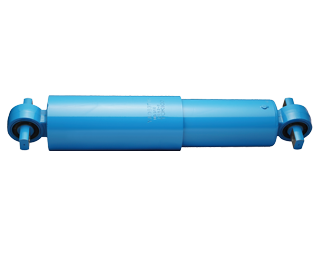 The yaw damper is mounted between the bogie and car body of railway vehicles such as high-speed trains in the lateral direction of track to dampen the rotational movement (hunting motion) of the bogie.
Yaw Damper Car-to-Car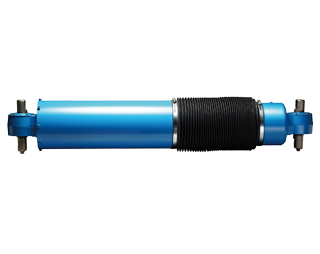 This damper is mounted between the front and back ends of car bodies in the lateral direction of track to dampen the rotational movement of the cars.
Variable Damper System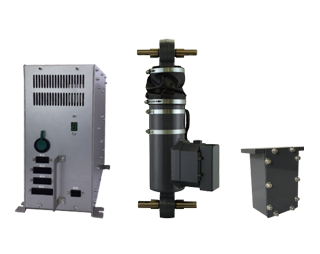 The variable damper system can provide enhanced riding comfort to the passengers. This system has newly developed dampers and controllers which continuously adjust damping force and suppress a vertical vibration
Leveling Valve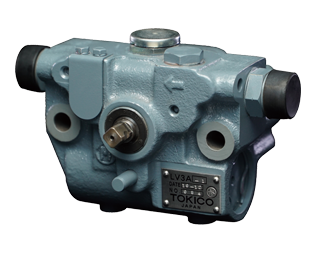 Even if the height of the air springs changes momentarily due to an increase or decrease of the car body mass, the leveling valve automatically allows air to enter or leave the air springs to maintain a constant height of the car.
Differential Pressure Valve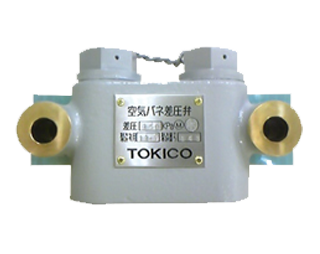 The differential pressure valve is set between the left and right air springs.
In the event of a height difference occurring between these air springs, it works to relieve the pressure difference to prevent a severe twist to the car body.
Vibration-proof Damper for Housing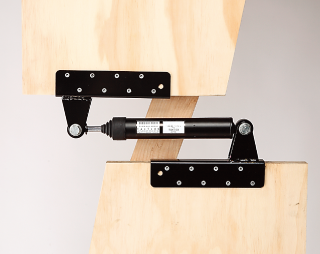 We have developed a vibration control damper for residential use by applying our vibration control system, which has been widely used in automobile shock absorbers, railroad cars, and vibration control systems for high-rise buildings.
These dampers are effective against repeated earthquakes and have a high vibration control effect, reducing the risk of damage to the home and contributing to a safe and secure life.
Atsugi Hydraulic Press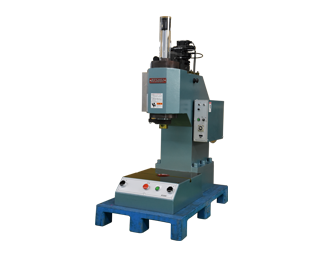 The AP press, which uses a compact and durable hydraulic vane pump for automobiles, is a hydraulic tabletop press that integrates all necessary equipment and can be operated immediately after installation by simply connecting to a power source. The press is available in capacities from 10 to 300 kN and can be configured as a unit or as an option to suit the application, contributing to improved productivity in press fitting and caulking operations on assembly lines.